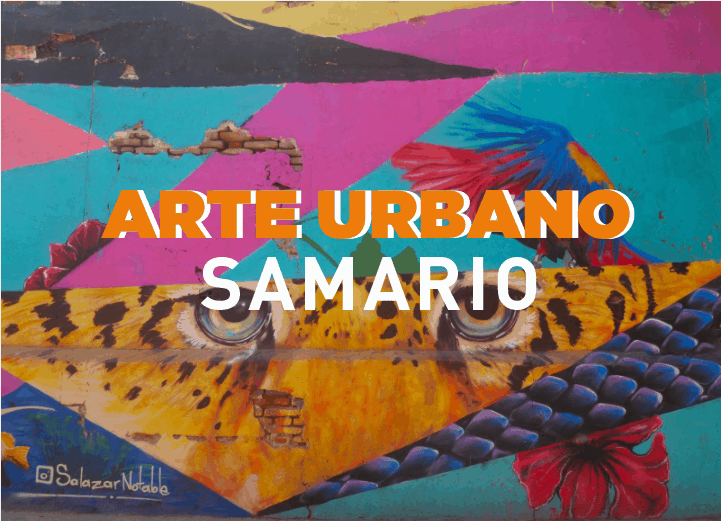 Notable Salazar is an urban art project that began when the artist was between 13-14 years old, beginning with street art and writing on murals, also known as "graffiti writing". This was in the year '99 when graffiti was more associated with vandalism than with art and was different from how it is known today by new generations. 
Some time later, Notable's skills mutated into an educational project, trying through urban art to make Colombians aware of the cultural richness of our country, as well as exposing the harsh reality in which they live. A great example of the latter was a project called "This is not made up", created from cold and alarming headlines in the newspapers that we are witnessing and that contradicts the saying that "Children are the future" changing it with: "Children do not have a future"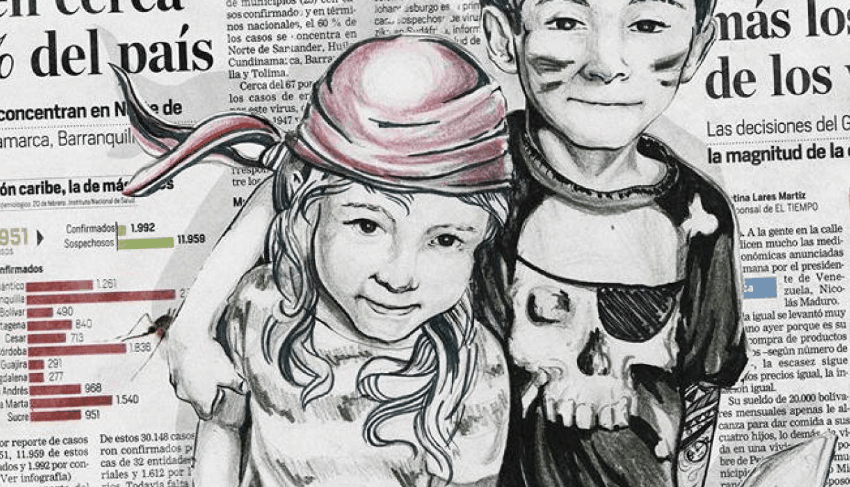 SUPPORT TO THE COMMUNITY
La Trastienda was born as an itinerant design fair where projects are generated, ideas are generated and the artistic community is supported from the urban. At the end of 2019-early 2020, an abandoned building in the city of Santa Marta was taken over and conditioned to become a cultural center, it worked for 6 months since it was in the process of being demolished.
Projects in Caribbean prisons: In the model prisons of Barranquilla and Rodrigo Bastidas in Santa Marta, murals were started to educate inmates about urban art and provide them with tools that help them have a healthier life outside and inside the institution, thus providing them with a job alternative when serving his sentence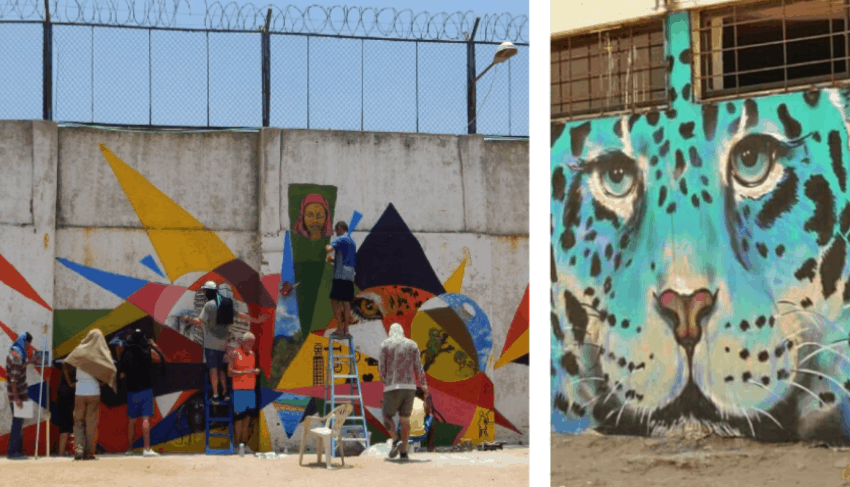 area 19: It was a project that was born in the city of Bogotá 7 years ago, as a cultural space dedicated to giving workshops, also used as a meeting point for the hip hop community, it had spaces to watch movies, get tattoos, dance, paint, take photos or record videos. In conclusion, a place designed to have a good time accompanied by a good atmosphere and friends.
Devote Project 2018: It was an exhibition held in the city of Bogotá in 2018 to make Colombian citizens aware of the tricky tactics used by politicians to obtain votes through the manipulation of criteria.
"One thing that changes over time is the way of life, which is adopted to art, it becomes necessary to learn other things, new things"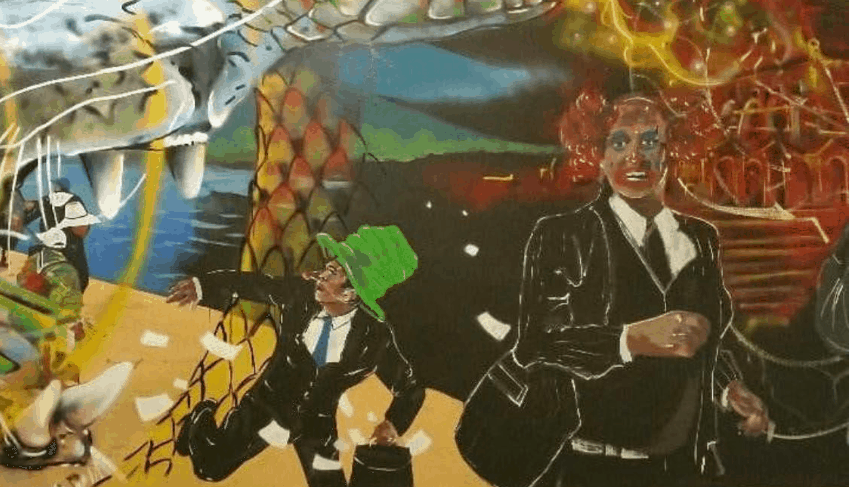 CORONAVIRUS CRISIS 2020
One of the most recent projects carried out by this artist is helping all the people who have been most affected by the recent crisis. They started with a group of people to distribute food and prepared foods to people who live from day to day and providing support to foundations. They then continued with this initiative by going to hospitals to bring prepared meals to medical personnel and people in a state of abandonment. Around 500 lunches have been distributed in addition to the construction of shelters in the streets. 
These ideas have been carried out thanks to the help of different artists and people who took initiatives in the city of Santa Marta, not only to help the community survive but also to let those people know that despite the abandonment of the government We are not alone, we have each other. 
Helping is not an obligation, nor is it an activity designed to be exposed in all our social networks, although it never hurts to encourage other people with our work, the Remarkable artist thinks differently and prefers to be discreet about these projects. 
All those people who want to support can start by asking their neighbors how they are, trying to get to know the people who live near us and start worrying about others, the doors of this project are open to new people who wish to use their hands, legs, bicycles or cars to help, everything that is available serves to start making the change.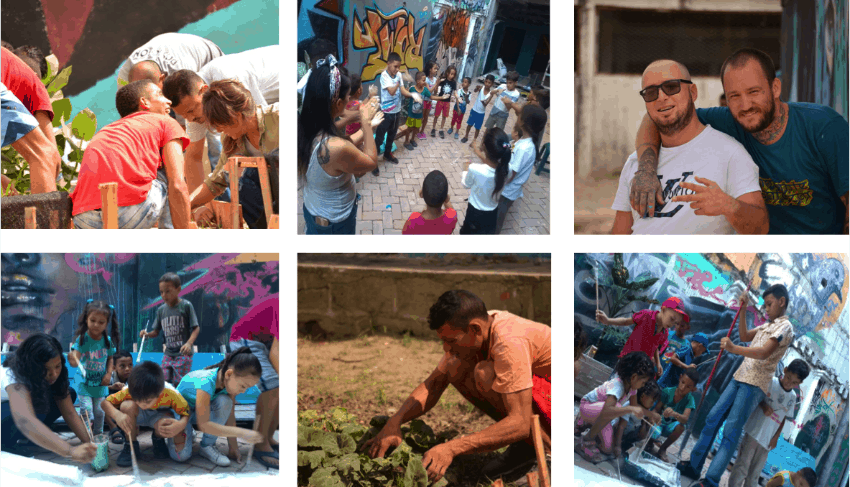 Part of the funds obtained through the purchase of art in the Virtual store La Trastienda they will be designated for the collection of supplies for people who need it most and for the support of local art, since it is the work of various samarian artists. 
Salazar Notable's example demonstrates the importance of urban art to illustrate the reality of our society and how it is becoming a vector of education, social reintegration and solidarity between communities.
For more information, this is the link to the La Trastienda page: 
Facebook: @Backroom
Instagram: @Backroom
---
Contributor: Angie Sanchez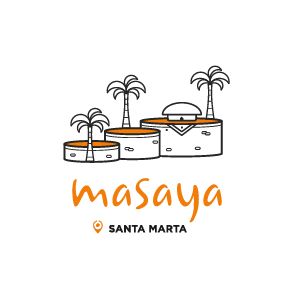 Angie became part of the Staff of Masaya Santa Marta in 2018 as a receptionist. He is characterized by quickly sympathizing with his colleagues and guests, trying to offer a better service and build better relationships. He is also a business student at the Universidad del Magdalena. In his first year he was part of a social project called volunteering at his university, which consisted of environmental work, sexual education and technological teaching for older adults.
.
---
Offer a Masaya gift card! #adoptahostel