TOP 5 of the best bars in Quito
Después de un largo día explorando la ciudad, una bebida sabrosa siempre está bienvenida. ¿Prefieres tomarla en un rooftop, escuchando música en vivo y bailando como loco? Nuestra lista corta puede ayudarte a elegir:
Café Mosaico: toma un poco de altura y sube al Parque Itchimbía para llegar al Café Mosaico y disfruta de las mejores vistas de Quito. Su banda te llevará de regreso al siglo pasado con música pop de los años 40 a los 90.
Zinc Quito: este moderno bar de cócteles en la Floresta ofrece cócteles originales únicos en un ambiente elegante e industrial.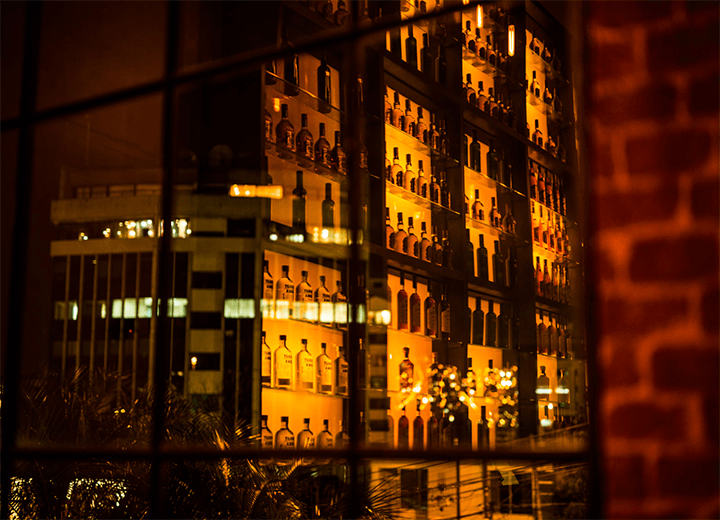 Crédito: Zinc Quito
Vista Hermosa: elige entre sus dos ubicaciones para disfrutar de una impresionante vista de Quito, ya sea desde el centro histórico o desde el barrio de La Tola. Su terraza climatizada y sus originales cócteles seguramente te mantendrán caliente para que disfrutes de la vista.
Crédito: Vista Hermosa
Q Quito: muy frecuentado por lugareños y turistas, este bar y restaurante ofrece una extensa carta de bebidas con los mejores martinis de la ciudad mientras se reproduce música: puede ser rock, electrónica o de fondo. Vale la pena probarlo!
La Juliana: este famoso bar es el lugar para escuchar música latina, que sea más salsa, reggaeton o música tocada por bandas locales o visitando.
Pro-tip: no es un bar, sino una bebida famosa que tendrá que probar, especialmente después de una noche en uno de los lugares de arriba … En Rosita's, puedes probar una bebida especial que se supone cura el guayabo … Hecho con 25 hierbas y frutas andinas. ¡Sigue siendo la cura de guayabo más sabrosa hasta la fecha!
Y como la comida siempre es la mejor cura, dirígete a nuestra selección de restaurantes en Quito y prepárate para probar una de las mejores comidas de Sudamérica.